Reading Muslims Launch Webinar
Launch webinar for the Reading Muslims project; a re-examination of textuality in Islamic Studies.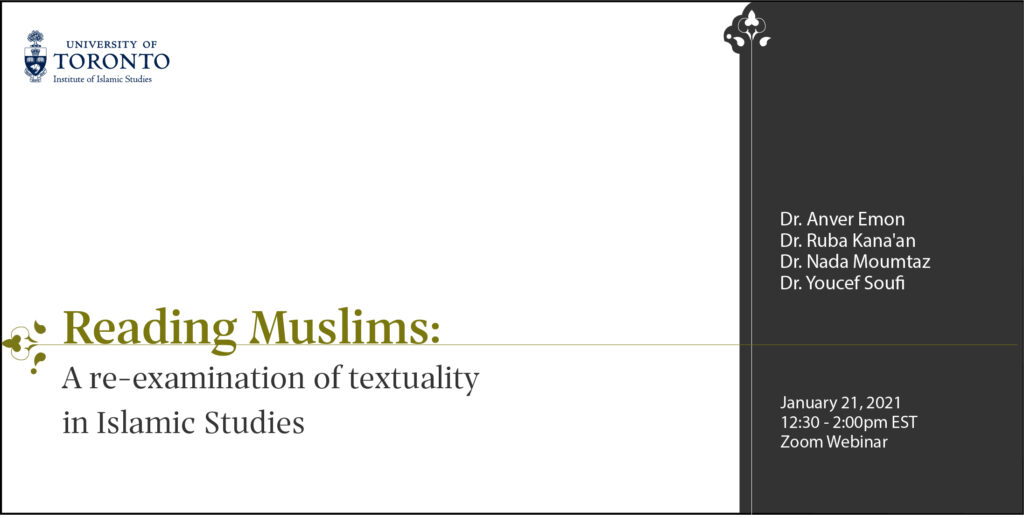 This webinar will launch the conversations that sit at the core of the Reading Muslims project, an inter- and multidisciplinary inquiry into the relationship between textuality and power surrounding Islamic texts.
The webinar will bring together academics and scholars to discuss critical questions surrounding the Reading Muslims project and its four research "hubs".
Muslims as Readers
State Surveillance and Islamophobia
Reading Practices
Anthropology of Islam
The webinar will be hosted by research leads from the Reading Muslims project network:
More information regarding the launch of the Reading Muslims website will be shared in the near future. Please sign up for the Institute of Islamic Studies' (IIS) newsletter or follow the IIS on Twitter for updates.
View recorded event here: