Under Layered Suspicion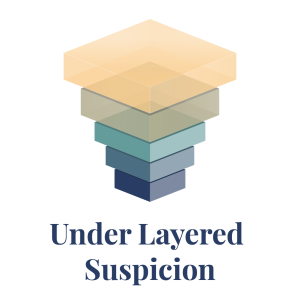 Brief Description
'Under Layered Suspicion' is a story of three Muslim-led charities that were audited by the CRA. The three case studies offer a narrative about the impact that Canada's whole-of-government approach to anti-terrorism financing and anti-radicalization has on Muslim-led charities.
Website
The Issue
For years, Muslim-led charities expressed concerns about the selection, frequency, and reasoning behind audits of their organizations. However, the absence of any critical analysis of Canadian audit practices left the charities with no basis to address their legitimate concerns with the Government and the charitable sector.
The Project Objective
A research report that closely examines the details of the audit records of three Muslim-led charities. The analysis of the three cases is done in the context of Canada's enforcement of its 'anti-terrorism financing' and 'counter-radicalization' policies. The report raises questions about how and why the CRA selected the evidence it did, and adopted the interpretations it did in the course of the audits.
Project Leads
Status
Since launching in March 2021, 'Under Layered Suspicion' informed the Taxpayers Ombudsperson's systemic review of CRA audit practices. Additionally, co-author of the report, Professor Anver Emon, has been appointed to the Advisory Committee on the Charitable Sector (ACCS).
Contact