Contributing to the Muslims in Canada Archives
Part 3 of the series: "Muslims in Canada Archives: The Power of Your Stories, Through Your Stuff"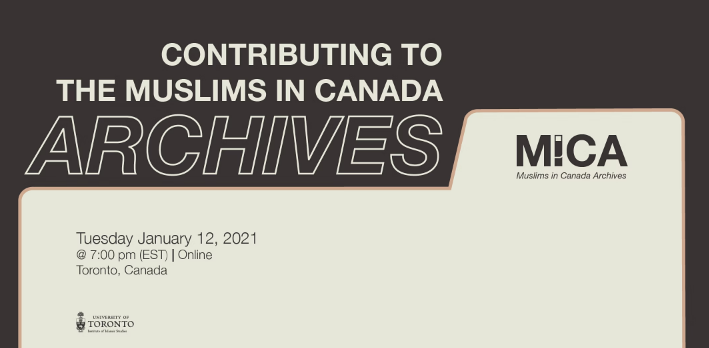 In the final webinar session for our series "Muslims in Canada Archives: The Power of Your Stories, Through Your Stuff," Moska Rokay (Project Lead, Muslims in Canada Archives) will outline how you, the community, can be involved with the archives.
In this session Moska will share:
Background information on what archival records are
How you can assess the value of your archival records
How to initiate a submission to MiCA
What our process is and how we collect, document, preserve, and share records
Our vision and what MiCA aims to offer Muslim communities
How your financial contributions can help MiCA preserve and share the rich history of Muslims in Canada.
We welcome your participation in the Muslim in Canada Archives. Register today!
This session will be recorded.
Be sure to register for the final webinar in the series:
View the recorded event here: