Muslims in Canada Archives & Tamil Archive Project: Archiving Silence
Part of the Community Collaborations Learning Series, this discussion questions archival practice in silenced, underrepresented communities.
Who is found in the Canadian archival records? Who is not?
What is considered "history" has been created and written by those in power. Then what does it mean to archive the silenced, the underrepresented, and the "mundane"? What is the future of archives for historically silenced communities?
Join Moska Rokay, MiCA's archivist, and Dr Vasuki Shanmuganathan, founder of Tamil Archive Project (TAP), as they discuss the limits of today's archives and archival practice, especially as it relates to underrepresented communities resisting institutions rooted in colonialism. During this discussion, you will also learn more about the archival interventions carried out by TAP and be able to contribute to the talk.
The event will also have an interactive portion with the attendees in order to get everyone to think critically about archiving the self and everyday lives.
This virtual discussion will be hosted on Zoom. The Zoom Meeting link will be revealed a few days prior to the event day and will also appear in your Eventbrite event reminder emails a few days prior as well.
Accessibility:
We are able to offer ASL interpretation with advance notice. Please contact us at mica@utoronto.ca before July 27, 2021.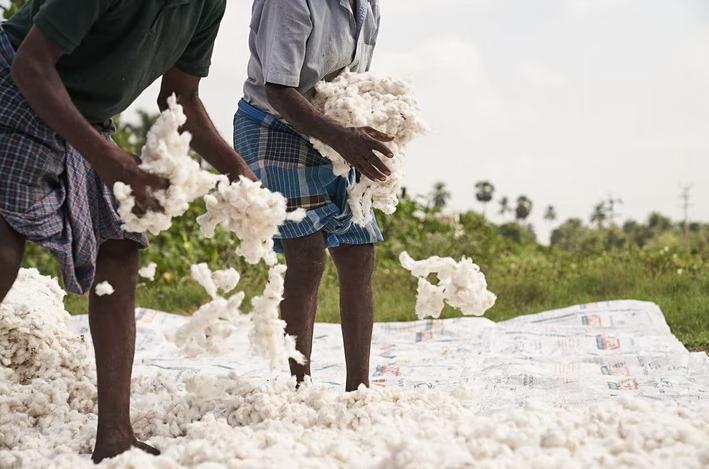 About Vasuki Shanmuganathan:
Dr. Vasuki Shanmuganathan is a Research Associate at the Centre for Ethics with the Race, Ethics, and Power (REP) Project (UofT). Her research is at the intersections of race, colonialism, and health. As a Research Lead with the SHADES study supported by Women's College Hospital, she examines the impact of shadeism across racialized communities. Previously, she studied what constitutes promising care practices in Canadian Long Term Care as part of a national research team with YU-CARE at the Faculty of Health, York University. Her current project looks at concepts of race and health in the colonial context and its impact on current policies. She is also the founder of the Tamil Archive Project (TAP).
About Moska Rokay:
Moska Rokay is the Digital Humanities Research Fellow at the Institute of Islamic Studies (University of Toronto) tasked with coordinating the Muslims in Canada Archives (MiCA). She is an advocate for community-centered, activist archives, especially of diaspora communities. She completed her Master of Information at the University of Toronto (2019). In 2020, she was the recipient of the ACA New Professional Award and Archivaria's Gordon Dodds Student Paper Prize. She currently sits on the Board of Directors of the Archives Association of Ontario (AAO) as Director Without Portfolio.
About the Tamil Archive Project (TAP):
Tamil Archive Project (TAP) is a collective which prioritizes the participation and experiences of communities in the Greater Toronto Area with histories of marginalization. We came together to document, provide, and animate different forms of care which exist in Black, Indigenous, and racialized cultures since 2016. Our collective emerged out of a need for makeshift forms of belonging in diasporic spaces by reconfiguring contemporary art practices as part of communal care. Our mandate is to take programming to the streets and neighbourhoods without clearly defined art and community spaces as well as provide interventions in existing ones. We wish to reimagine how art and archive can be fluid in these under-resourced areas through crossing physical and social barriers to participation. We believe the archival function of our collective plays a key role in reminding people that there are legacies of resistance and art to draw from in our local neighbourhoods.
About the Muslims in Canada Archives (MiCA):
The Muslims in Canada Archives (MiCA), a collaborative and participatory initiative at the Institute for Islamic Studies (IIS), provides a platform for the missing Muslim voices in Canada.
MiCA acquires, organizes, preserves, and makes accessible records of and about Canadian Muslim individuals and organizations that possess enduring value for the preservation of the history and documentary heritage of Muslims in Canada.
Community Collaborations Learning Series
This event is part of MiCA's "Community Collaborations Learning Series," a series of collaborative events where MiCA hosts a discussion or talk with an archive or related public history/community storytelling/cultural heritage initiative. These events allow MiCA to leverage its platform and audience to showcase the multitude of archives and archives-adjacent initiatives to a wider audience and learn from other related initiatives about community-centred, decolonial, anti-racist, and radical archival practice.
Censure Notice
In the spirit of transparency and out of respect for academic freedom, we wish to remind you that currently the University of Toronto is censured by the Canadian Association of University Teachers (CAUT). We respect the rights of academic staff to honour this censure, should it affect your participation with the IIS.
As per our statement on the Censure..."the Muslims in Canada Archives (MiCA) shall continue with its community facing programming. Canada's archival landscape offers little to account for Muslim contributions to Canadian heritage. This lack or absence precludes effective storytelling by and about Muslims at a time when the dominant narrative is one of security and threat. MiCA will continue its work to acquire records that capture the multifaceted stories of Muslims in Canada."