[Sep 24, 2023] Huda Lutfi in Conversation: Translating Sufi Teachings into a Visual Language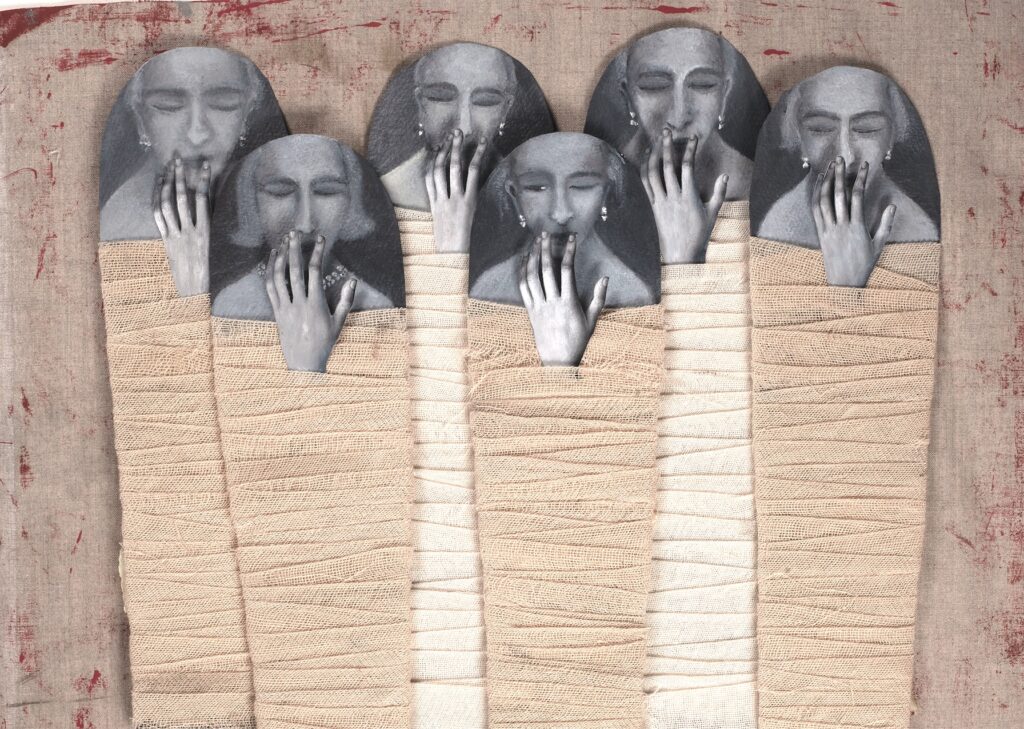 ROM Connects
Huda Lufti in Conversation: Translating Sufi Teachings into a Visual Language
Date: Sunday, September 24, 2023, 1:00 pm to 2:30 pm EDT
Description:
Explore the art and influences of Sufism and gender dynamics with contemporary Egyptian artist Huda Lutfi. Drawing inspiration from the urban culture of Cairo, her works explore the question: who are we when we strip off the garments of our socio-cultural and physical identity? Hosted by ROM Curator Fahmida Suleman, this program includes an illustrated presentation by Huda Lutfi, followed by a discussion with the artist and Toronto-based artist and curator Pansee Atta on the intersections of Lufti's work and the larger themes in the current ROM exhibition Being and Belonging.
Program Partner:

Speakers:
Huda Lufti
Photo by Barry Iverson
Huda Lutfi is known for her multimedia works that deploy female archetypes to comment on history, culture and society, as well as contemporary events in the Arab world. A trained cultural historian as well as a visual artist, Lutfi's work is distinctively multilayered, both aesthetically and metaphorically. Combining a multitude of styles and techniques to create a finished piece, she draws upon her academic background to mix symbols, images and events from Pharaonic, Coptic, Arab, Mediterranean, Indian and African cultures, often intermingled with text.
Pansee Atta
Pansee Atta is an Egyptian-Canadian visual artist, curator, and researcher living and working on the unceded territory of the Algonquin Anishnaabe nation in Ottawa. Her research centers community-based responses to colonial projects of collection, display, and study. Using a variety of new media, her work examines themes of representation, migration, archives, and political struggle. Previous residencies include the Impressions Residency Award at the Montréal Museum of Fine Arts, the SparkBox Studio Award, and at the Atelier of Alexandria, and she has exhibited at Galerie La Centrale Powerhouse and Z Art Space in Montréal, and in a collaboration with SAW Video in Ottawa.
Fahmida Suleman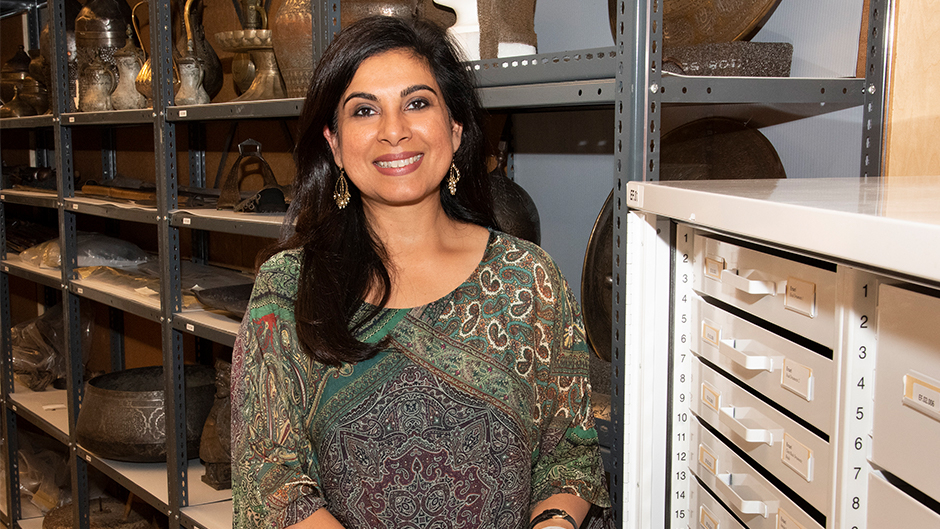 Fahmida Suleman is Curator, Islamic World at ROM, and co-curator of the exhibition Being and Belonging. She recently curated the ROM-original exhibition Unmasking the Pandemic: From Personal Protection to Personal Expression. Formerly the Phyllis Bishop Curator for the Modern Middle East for ten years at the British Museum, her publications include Textiles of the Middle East and Central Asia: The Fabric of Life (2017), and most recently the companion publication to Being and Belonging.
ROM Connects is generously supported by The Schmidt Family.