Muslims in Canada Data Initiative (MiCDI)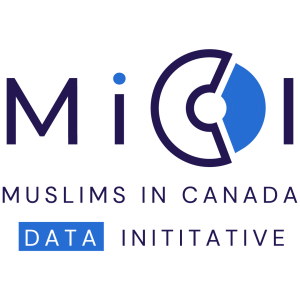 Project Description
MiCDI is a research initiative focused on creating and analyzing large data on Muslims in Canada. It undertakes projects that are developed by the research team or in collaboration with external partners. MiCDI produces data-informed studies to improve the visibility of Muslims across Canada. MiCDI is led by a team of experienced sociologists and quantitative specialists from across Canada's research universities.
Website
Importance of MiCDI
Between the 2001 and 2021 Census, Muslims in Canada grew from 2% to 4.9% of the overall population. Despite the rising population, Muslims remain under-represented in large scale data analyses. Policy makers rely on numbers and robust datasets to ensure their decisions are representative of their constituencies. Without a concerted effort to make Muslims in Canada legible to policy makers, Muslims will remain a blurred and muted group. Coherent and competent data analysis is essential to making a real impact on the state, needs and desires of Muslims in Canada. MiCDI's data reports provide a higher resolution understanding of Canada's Muslim communities to enable more effective discussions about policies and decisions that affect Muslims.
Objective
MiCDI identifies new research questions, creates new data, and analyzes existing data —all of which center the Muslim experience in Canada. To maximize engagement across the public and academic sectors, MiCDI's reports are published online in open-access digital format, as well as in peer reviewed journals. Recognizing the limits of data, MiCDI reports identify areas for future research either through greater data analysis or other more qualitative disciplines.
Status
MiCDI is currently undertaking two studies. (1) The first is called the Study of Muslims in Canada (SMiC). Drawing on census 2021 data, SMiC will administer a social perception survey to 1000 Muslims and 1000 non-Muslims in Canada to assess the current state of Muslim experience in Canada. The survey will be administered in Fall 2023, with a report to be issued in early Spring 2024. (2) The second is a study undertaken with community partner Canadian Council of Muslim Women (CCMW) to examine the experience of Muslim women in Canada's employment sector. Check back here for updates on MiCDI's current and growing project list.
Contact