Muslims in Canada Archives (MiCA)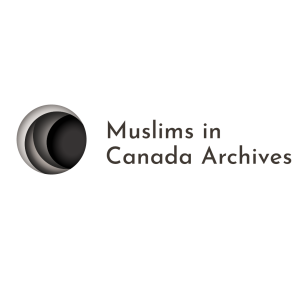 Project Description
MiCA acquires, organizes, preserves, and makes accessible records of and about Canadian Muslim individuals and organizations that possess enduring value for the preservation of the history and documentary heritage of Muslims in Canada.
Website
Importance of MiCA
Despite the contributions that Muslims have made to Canada since the 1800s, their histories are often missing within Canada's institutional archives. MiCA is designed to fill this gap by preserving the history of Muslims in Canada, and making its collections available to the public. At the same time, MiCA contributes to the capacities and practices of Canada's many memory institutions, in representing Canada's diversity.
Objective
Establish a network of professional-grade, participatory archives in every province and territory to preserve local records of Muslim contributions across Canada. Working with institutional partners in every province and territory, MiCA sets archival standards to best represent Muslim life through its acquisition strategy and collection management practices. MiCA's mission to preserve and make records accessible enables researchers, journalists, students, and artists to represent the everyday realities and experiences of Muslims and Muslim communities in Canada.
Status
MiCA currently has archival operations in Ontario, Quebec, and Newfoundland and Labrador, and plans to expand operations. The MiCA team is readying its digital infrastructure to make MiCA's collections accessible to broader audiences. Financially, MiCA is structuring its $4 million dollar endowment from the Federal Government, as it undertakes fundraising efforts to expand its operations.
Contact